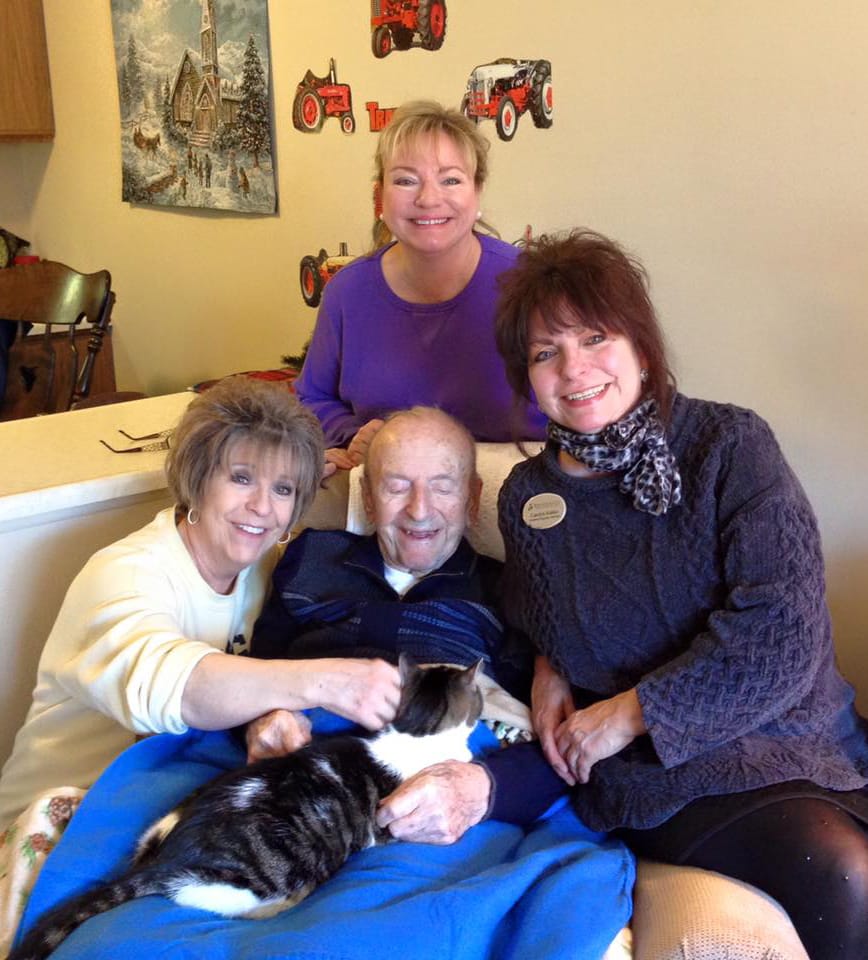 This incredible program is aimed at placing senior cats in need of a home with senior citizens looking to share their life with a special friend. An older cat makes a great choice for a senior citizen. These mature cats don't ask for much – just a warm place to sleep, good meals, a chance to live outside of a cage and love!
Since the cats remain "MARL" cats, we continue to provide and pay for medical needs, including routine exams and vaccinations.
A volunteer will be available to help transport the cat to and from any necessary appointments.
If the senior citizen is no longer able to care for the cat, then the cat can be returned to us at any time.
Pets can help seniors live longer, healthier and happier lives. They can also provide a sense of purpose and a reason to stay active. Our senior cats are just waiting for that sunny window and a gentle hand to provide them with a better life!
Foster Now
Lilac's Story
"My father Edmund always had a strong love for animals. Shortly before my father's transition to assisted living, his long-time cat passed away. We then became aware of MARL's program, Seniors for Seniors. Before long, we were introduced to Lilac. Her calm and gentle demeanor made her the perfect match.
My father had advancing Alzheimer's disease and his memories were quickly fading. Lilac immediately took to my father and would spend many hours on his lap providing sweet companionship. His face would light up with a smile when she would jump up. This was a comfort to us as well, to see the special interactions between them.
This precious kitty gave love and comfort to my father in his final days. For that, my family will always be grateful.
I continue to foster Lilac who has quietly walked her way into our lives, leaving her paw prints on our hearts forever."
– Suzanne Zeglen